Nowadays, it is hard to see Tabu revealing much of her gorgeous body. we mortals have to live with the past glorious images of this goddess. She still appears often in gorgeous dresses that allow us to appreciate her wholesome beauty while feeling the pain and longing that comes from not being able to feast our eyes on her voluptuous large body.
g
Above image shows two ageless beauties who reigned in Bollywood from the early 90s. Shilpa Shetty started even 2-3 years before Tabu with Baazigar. While Tabu has managed to remain young and gorgeous, Shilpa is truly a marvel who looks younger each day. She is 1970 born and Tabu is 72 born. At 47 years, Shilpa looks not a day oler than 28 and at 45 years, Tabu looks about 33-34.
Some recycled Oldies
Must start with the below one for those new to Tabu – it will enlighten you as to why Tabu fanship is a religion. Tabu is going too conservative these days and will not even let us have a peek at her stunning back, her incredible calves, her massive and breathtaking thighs, her taut and shapely stomach, and her large melon-like firm boobs.
Tabu the body beautiful making a comeback?
After months of going into hiding Tabu's figure and curves are again visible in a photo she posted on twitter last week. This photo shows her wearing a pair of tight jeans that hug her massive thighs. Their physical tone and health seems awesome, see the fabric stretching against the flesh. The line of the left thigh is just perfect rainbow and one can see the bottom part of the ass being hugged by the jean. You can also see the strngth of the right upper thigh, making a strong bulge outwards on the jeans. the ejans are really tight between hr legs almost uncomfortably so. Her loose upper dress is so young and bubbly, although it revels little of her upper body. Her arms seem healthier and the skin tauter than I had seen recently. Her face seems a little filled out which could just mean she is off diet and happy!
The photo rouses hopes in her fans that she would start to again appear at parties with some more revealing dresses. We beg you Tabu, give us more chances to feat our eyes on that incredible, unmatched and ageless body that god has bestowed on you!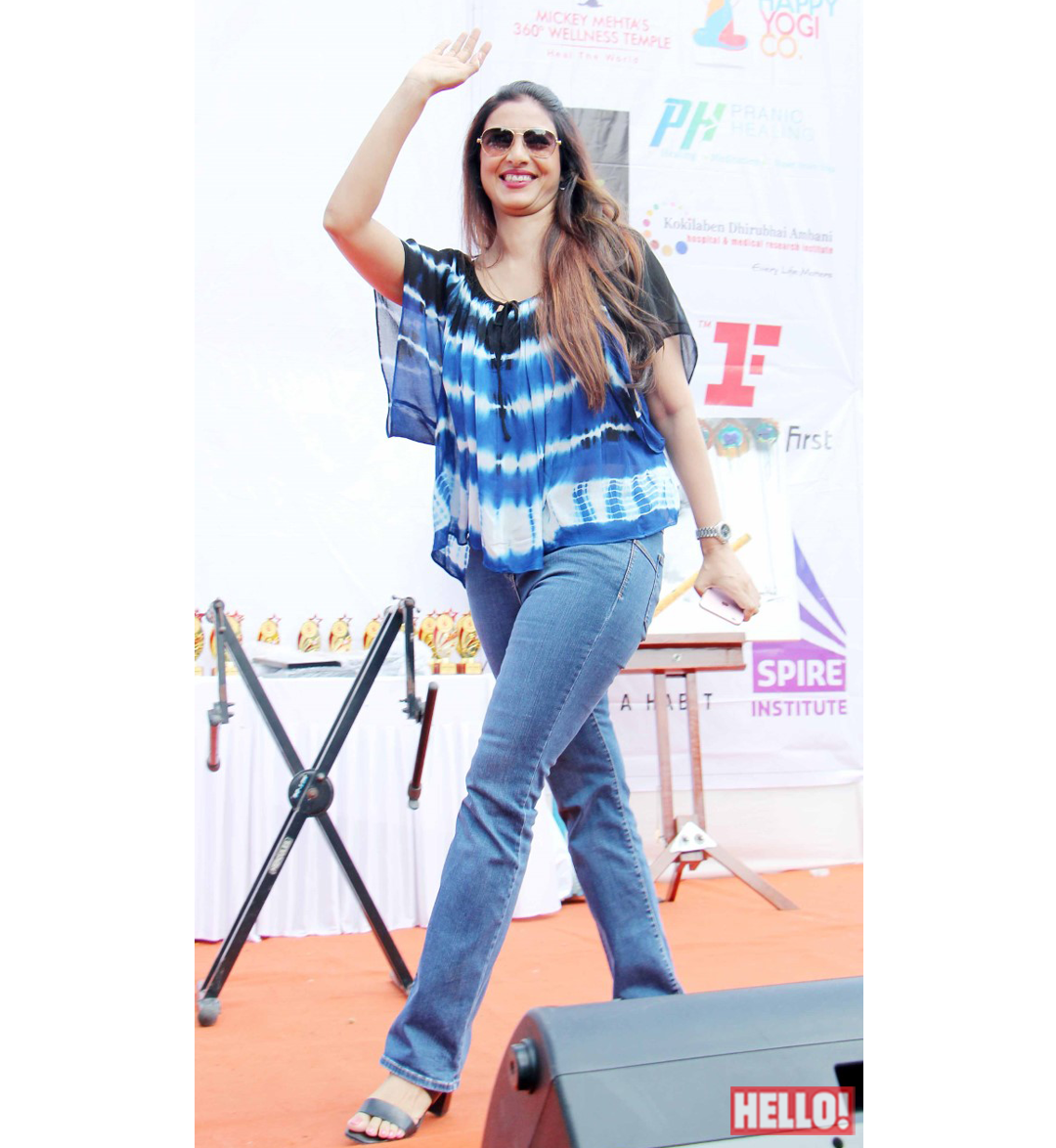 Recently, Tabu was spotted agin wearing a pair of tight jeans at the Mom film screening. She looks smashing, needless to say. The jeans is torn, revealing a patch of smooth skin. She seems to have a tattoo in her arm as well.
Along with Sridevi, one of the ageless wonders who still looks sexy at 55, Tabu is another such wonder who seems to be getting younger by the day! Although she is 46, she does not look a day older than 35.
2018 Photos
In the movie Andha Dhun, Tabu appears to be returning to wear some glamorous and tight dresses. One shot has her wearing a shoulder less dress that reveals her shapely and large upper arms, tight and tones shoulder muscles and a fit overall look. She is also wearing a black matching tight pant. Cant wait to see more of Tabu in this.